Masterclass - Clay in the Classroom, July 7th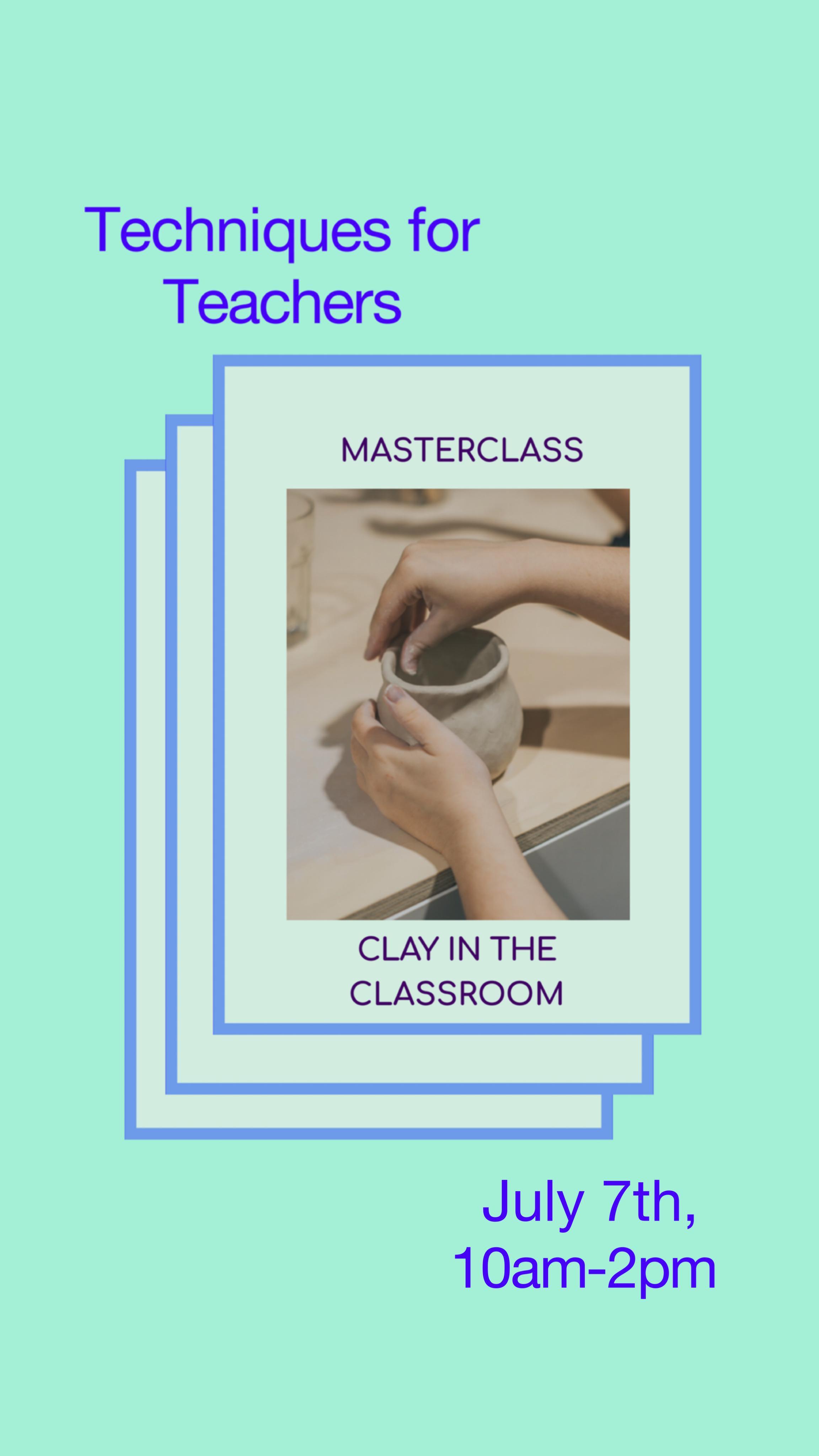 Masterclass - Clay in the Classroom, July 7th
This masterclass has been specifically developed with teachers of children and young adults mind however can be useful to artists and those looking for some tips and tricks to bring their practice to the next level.
Date and Time: July 7th, 10am-2pm
Venue: Bonnie Hislop store in California Lane, Fortitude Valley
In this masterclass I will guide participants through the possibilities of ceramics with two approach styles. The first is focused on unlocking creativity and exploring concepts and storytelling using clay as the vehicle, and the second is a more technical approach with structural integrity in mind.
Participants will create 1 or 2 pieces which will then be fired and glazed, or available for further decoration in an additional session.
Techniques explored in this session will include:
Pinch pots
slabs
coiling
surface decoration