Masterclass - Creating a collection, July 14th and 21st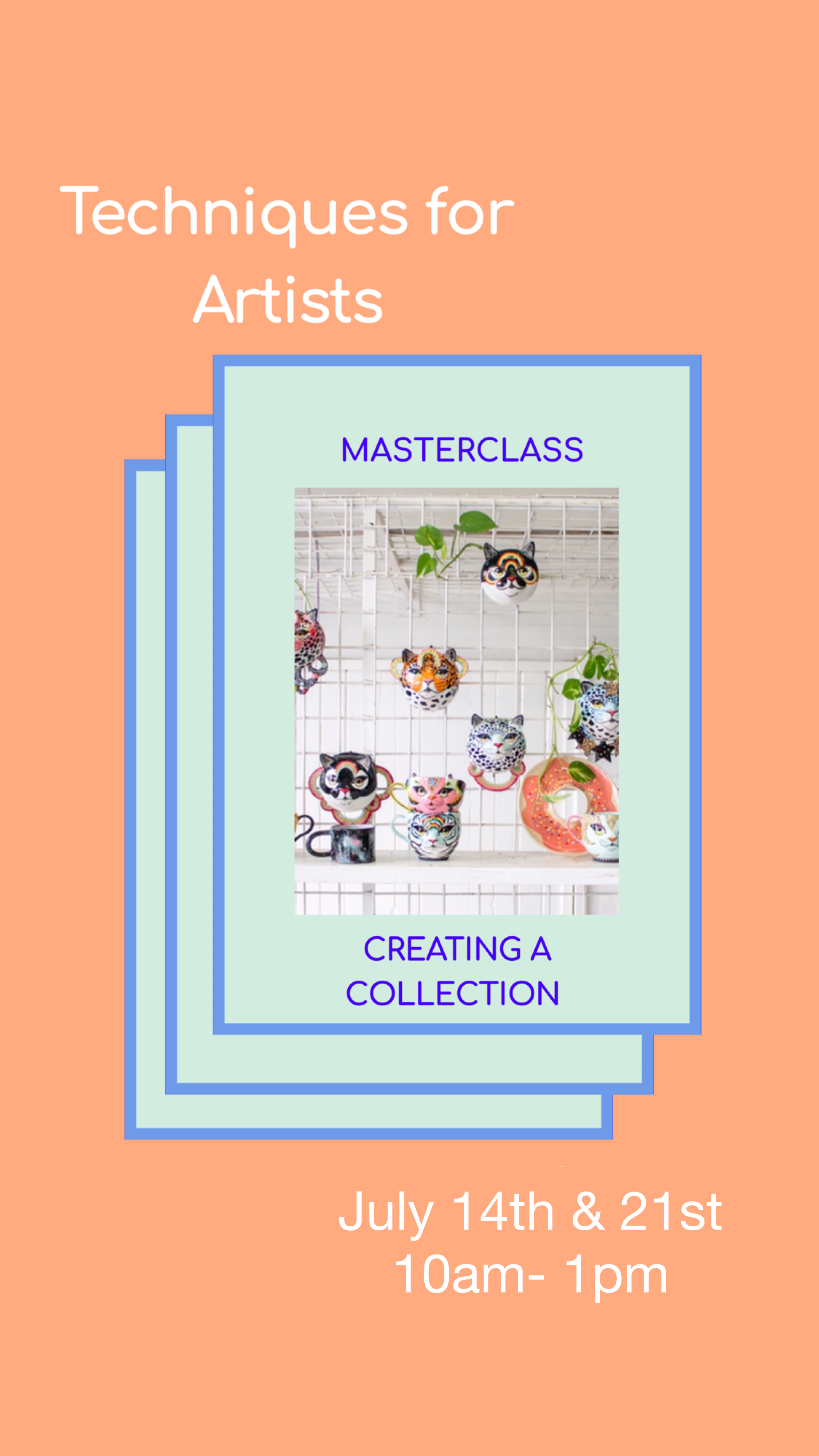 Masterclass - Creating a collection, July 14th and 21st
This masterclass has been developed with those wanting to explore or unlock a signature style and push their ceramics practice to the next level.
Dates and Venue: (Two sessions) Sunday July 14th and 21st, 10am-1pm
Venue: Bonnie Hislop store in California Lane, Fortitude Valley
Prior experience is recommended, but all skills levels are welcome.
Across two Sunday sessions I will guide students through processes of creating pieces with uniformity, reproduction and an over arching story in mind.
Techniques and processes explored include but are not limited to:
hand building techniques and tricks (pinching, slab. coiling etc.)
-surface decoration application and consultation
-Template Development
-Journaling
Participants will aim to create 2 - 4 pieces, as well as templates to recreate and extend designs.
To bring: a visual diary and some pencils/ pens for sketching and note taking.