Painting Workshop - Planters, July 6th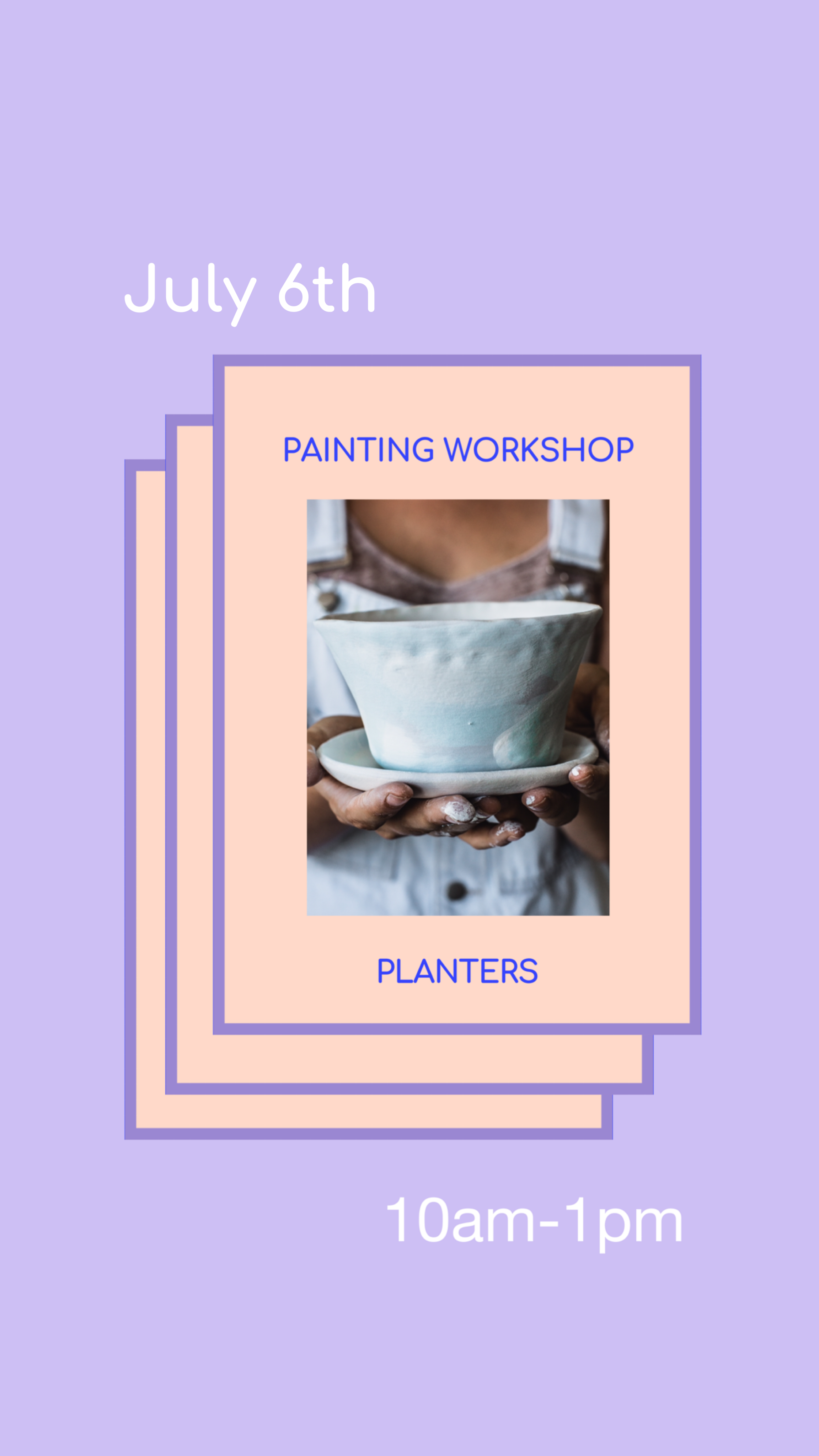 Painting Workshop - Planters, July 6th
Paint your own planter and saucer! Hand built by me, customised by you!
Date and Time: Saturday July 6th, 10am-1pm
Venue: Bonnie Hislop store in California Lane, Fortitude Valley
Class Overview
In this class you will learn the basics of painting on ceramics using underglazes. You will create your own designs on ceramic pieces handmade by me (Bonnie), with a choice of various one of a kind hand built planters and saucers.
Your pieces will then be glazed and fired and will be available for collection instore two weeks after the class date. I will post updates via Instagram when they are ready!